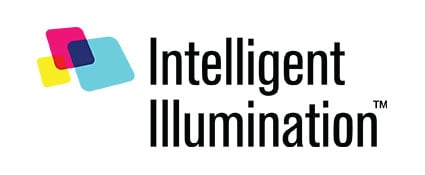 Comparable to stack lights, Intelligent Illumination™ from Schneider Packaging Equipment Co. alerts end-user personnel on the floor of the machine's condition. Unlike the traditional system, it allows them to pinpoint and address the problem without even consulting the Human Machine Interface.
The patent-pending, custom-built strip lights detect when and precisely where attention is needed, immediately causing the LEDs at that specific location to illuminate in a particular color. This alerts the operator immediately to the machine's condition.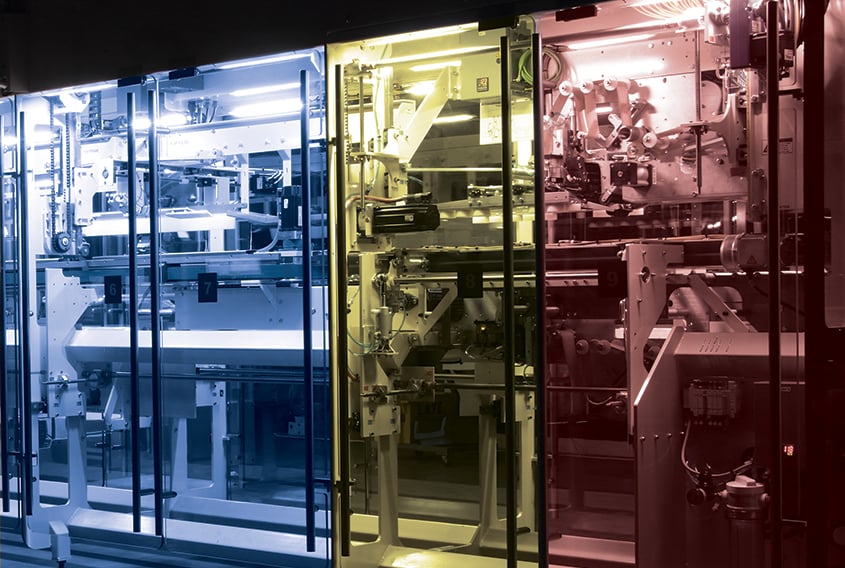 It may sound like a fancy stack light, but it's certainly a major advance and foundational piece of Schneider's plans as the company prepares to enter its fifth decade in business.
"We were designing a new generation of a machine that we've been making for over 45 years," said Peter Squires, Technical Specialist of Brewerton, New York, based Schneider. "During the redesign process we were listening to what our customers were asking for, as well as their proposed solutions."
Many process improvements revolve around the HMI—creating ever-smarter, increasingly intuitive interfaces that help expedite troubleshooting, Squires explained. While user-friendly HMIs are still necessary, Schneider engineers began thinking beyond the touchscreen.
"For years, manufacturers have thought the HMI was the best solution," Squires said. "The common problem and pain point are, 'I have to keep my line in production, and if it goes down, I need to get it back into production as quickly as possible.'"
Lost time means lost profits, especially when processing dozens of shipping cases per minute. When every second counts, converting an interface to a different language or trial-and-error troubleshooting can add up in terms of time, dollars and cents.
No matter how well designed, HMIs have limitations. They might indicate where to go, but not what the issue is; they might flag what needs attention, but not where to go.
Intelligent Illumination was a solution to alert end users as to both where and what needs attention, without consulting an HMI. Light speaks a universal language that personnel of any skill level or non-English speaking operators can understand. The default "all-clear" shade of "Schneider Blue" has a soothing appeal.
"Customers just expect a good HMI," Squires said. "We took it a step further."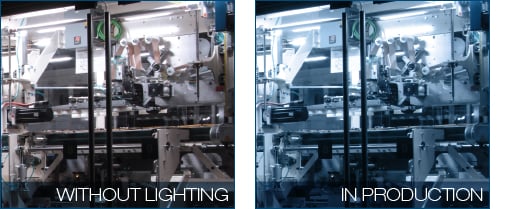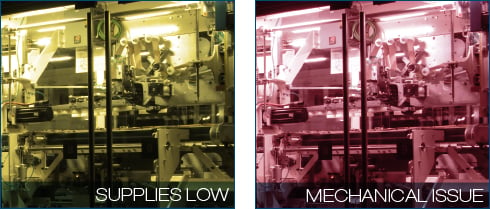 Steps literally come into play with Intelligent Illumination. Walking the 30-foot length of a machine just to see what activated the stack light can equate to a lot of steps.
That was one consideration when Intertape Polymer Group (IPG) introduced Intelligent Illumination to its floor at the Menasha, Wisconsin, plant.
An international producer of paper and film-based tapes and related products in a wide range of industries with 20 locations throughout the world, IPG is always looking to improve efficiency. They found a solution with Schneider.
"The most noticeable result is less down time," Engineering Manager Jeff Kleiber says. "When the machine goes down, operators and maintenance alike know exactly where to go to pinpoint the issue."
Saving the back and forth becomes especially important considering most alerts signal simple issues like low product level, low case magazine, jams and tripped safety circuits.
"It affords management a great visual control," Kleiber says. "We know at a glance whether the machine is working properly or not. We also know exactly where the issue is."
The visual aspect applies to every feature of the technology, including the actual maintenance. When floor personnel walk to the precise location and flip open the door, they're greeted with clear, bright task lighting.
"Our focus was functionality: ease of design, ease of use," Squires said. They pared this goal right down to the handles on the doors, which feature ergonomically sound design. "We wanted something easy to clear, easy to clean and easy to repair."
Schneider started introducing this technology on their flagship Everest bottom-loading case packer but have since began incorporating it across their product lines due to partners' requests.